Man, Tokyo is way too crowded for me. When I thought it was as crowded as it was going to get, I had to ride a train where we stuffed ourselves into the car. After watching three trains go by, you get to the front of the line and you push yourself in. It's a mess.
But back to Hoshino coffee and the crabby girl.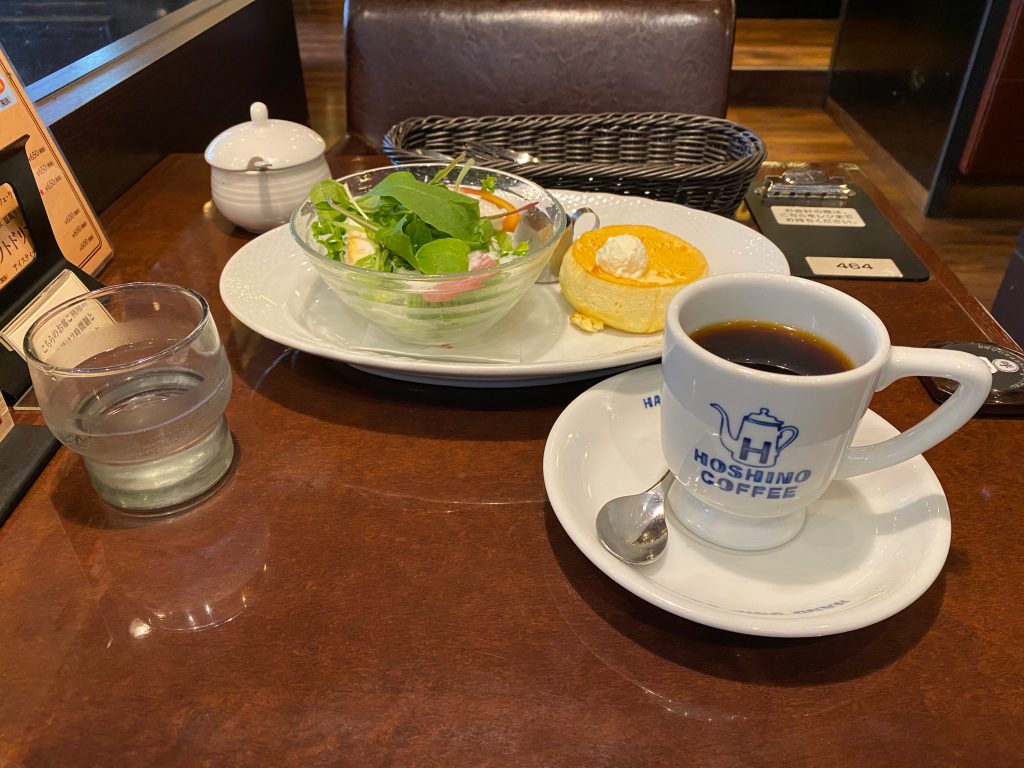 I didn't know what I was going to do today so I ran some errands first. I had to figure out how to get both me and my sister to Toyama from Narita airport tomorrow. First we have to get from Narita airport into town, and then (hopefully) a Shinkansen to Toyama. A third of the Joetsu shinkansen trains were ruined in a flood from Typhoon Hagbis and it's all a mess. I couldn't get a seat on the train I wanted to and the next train only had a few seats in the Green car (the expensive seats).
Then I had to run an errand for my sister to make sure her manicure appointment was correct and it was good that she sent me because it was NOT. I couldn't get ahold of her when I was in the salon because she was answering some goddamn telemarketer on the phone. It all got sorted out and the woman at the salon was much nicer than a lot of the other people I met today in Tokyo.
Right around the corner from the salon is a Starbucks, and right next to the Starbucks was a sign that said "Swan Lake". That's a craft beer from Niigata that I was going to go visit but I really didn't feel like the long bus ride out to the brewery.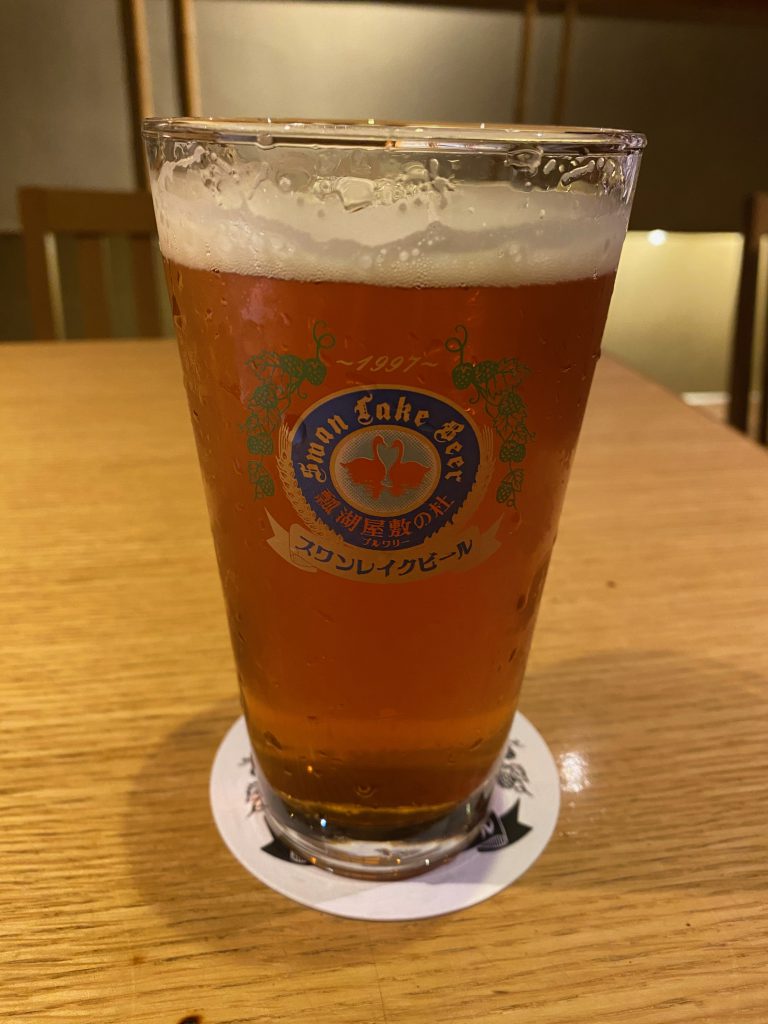 See what you get when you eat at a Japanese taproom?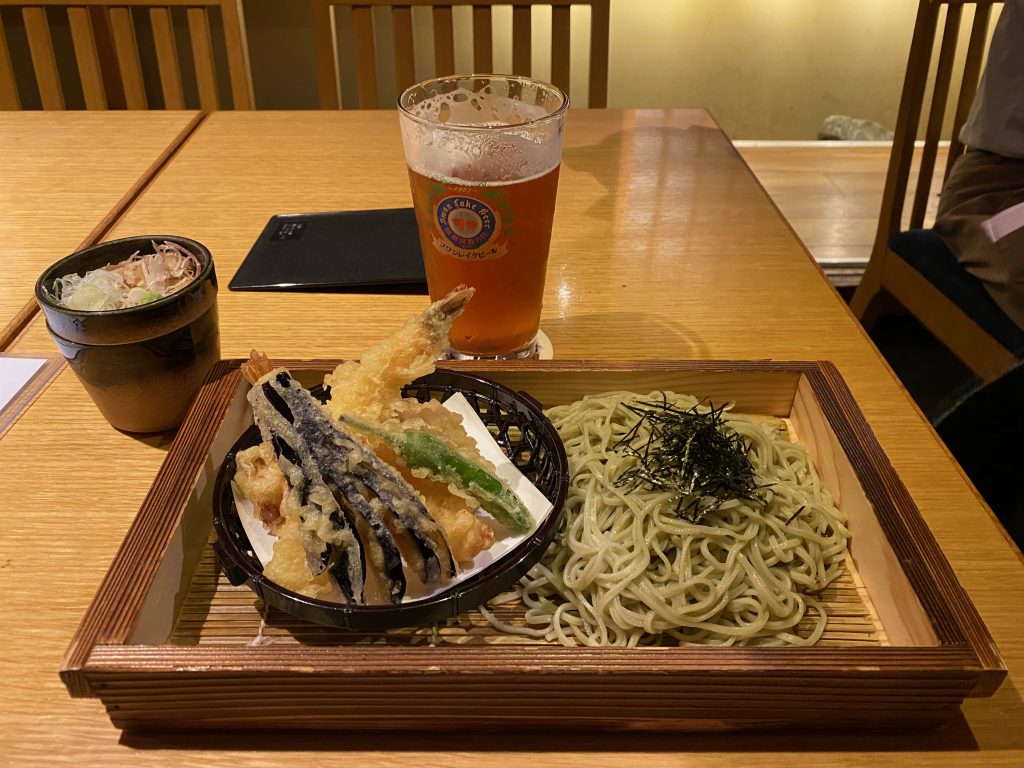 That beer made me a little sleepy so I took a nap.
I was wandering around and remembered my next door neighbor is always talking about the main Aikido dojo in Shinjuku. I went and got him another t-shirt that he'll never fit into. Well, at least this one is a Japanese XL instead of an L.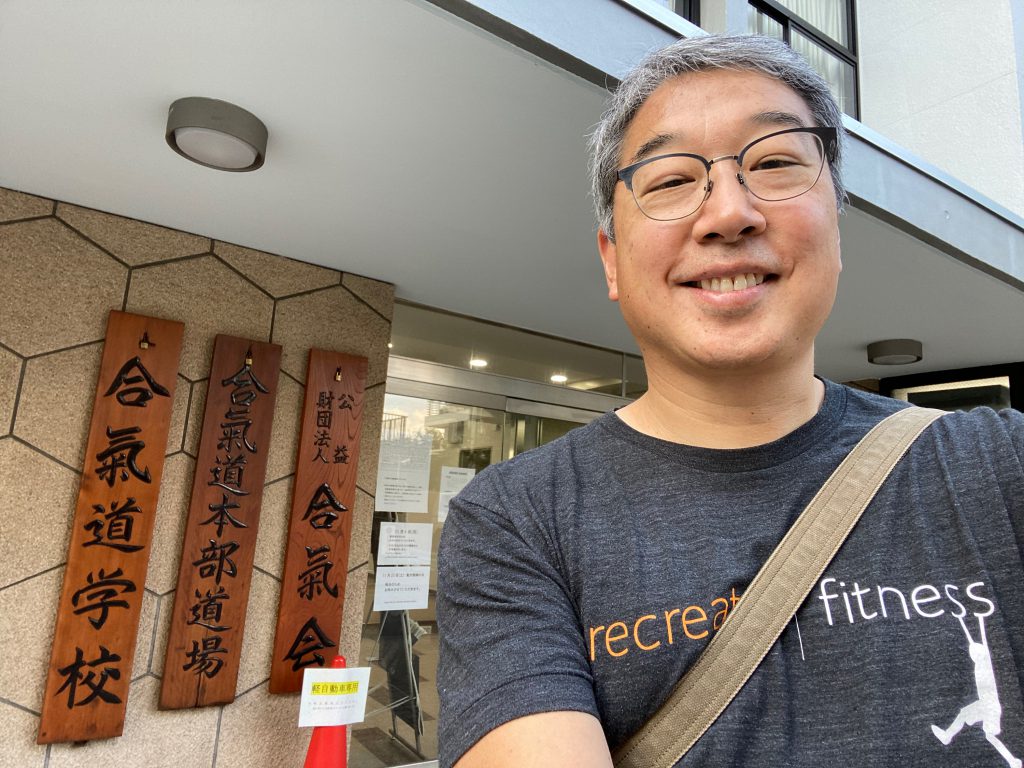 I am still obsessed with all the bicycling Uber Eats drivers.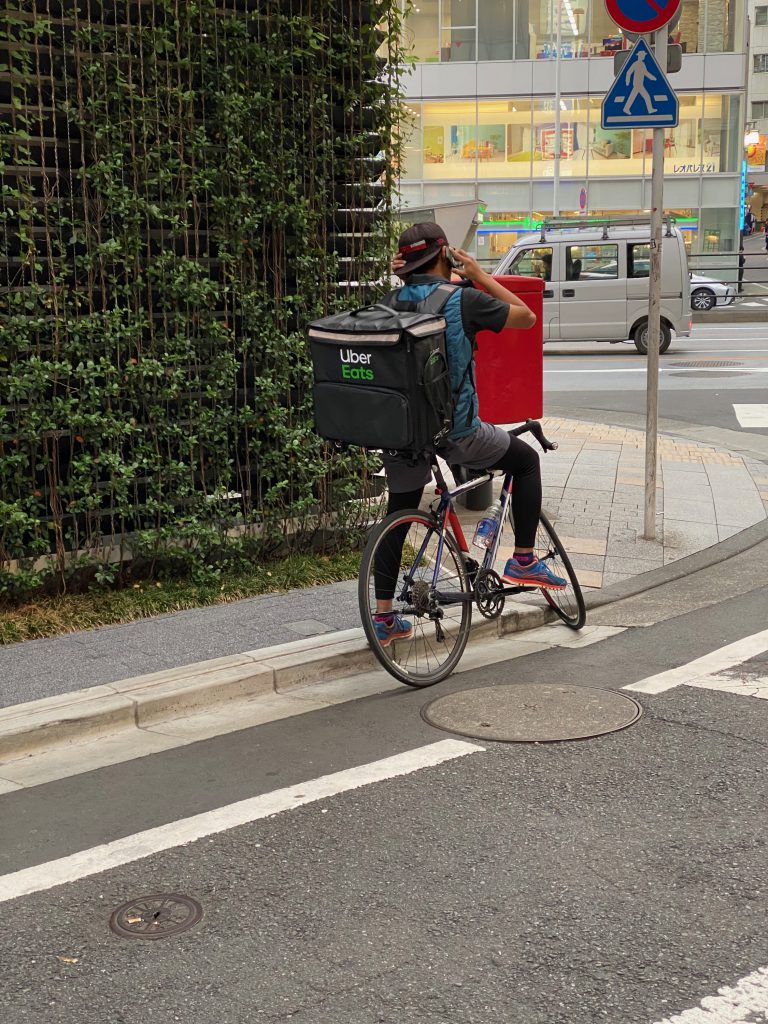 And I met my old co-worker, Suzuki-san, for dinner. We had steak again and I really need to plan my weight-loss diet soon.