I started out the day with a return to Hoshino coffee and the crabby girl was there. At least she was wearing a mask so I couldn't see her crabby face.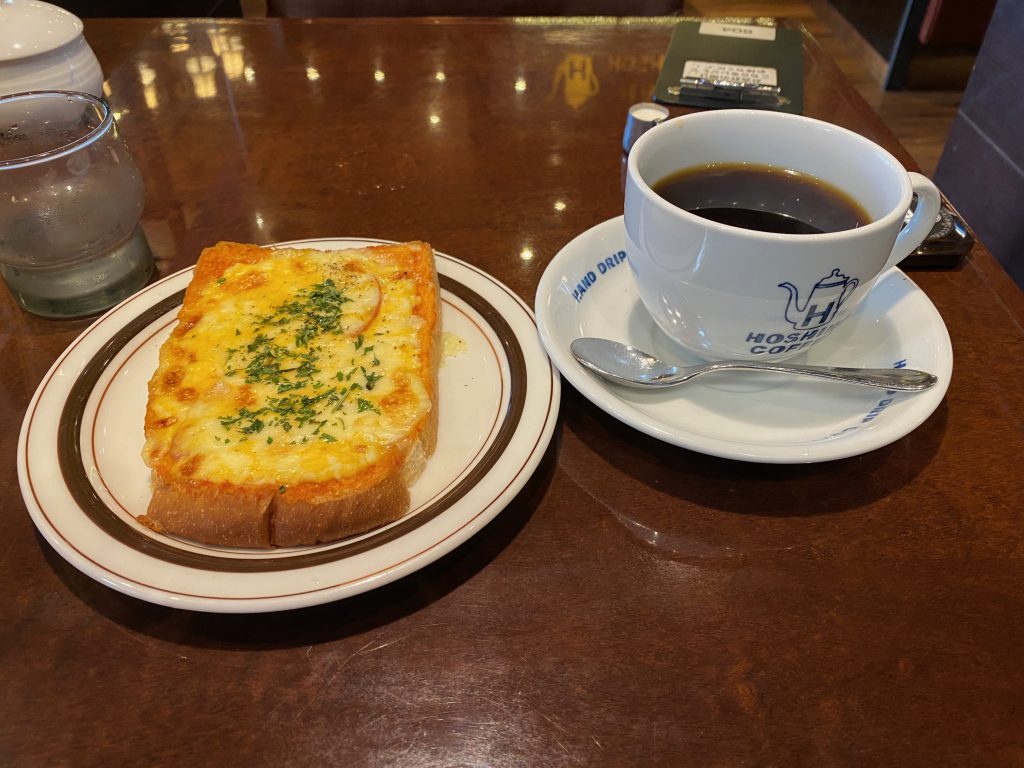 I went to the Miraikan today, The National Museum of Emerging Science and Innovation. It was the worst science museum I've ever been to. Lots of loosey goosey "change the way people think" crap. The Asimo was a good example. I finally had the chance to see the walking robot from Honda, and it came running out of the closet. But then it just walked around slowly waving its arms while a narrator talked a lot of nonsense. It kicked a soccer ball and moved sideways but mostly it was five to ten minutes of blah blah blah.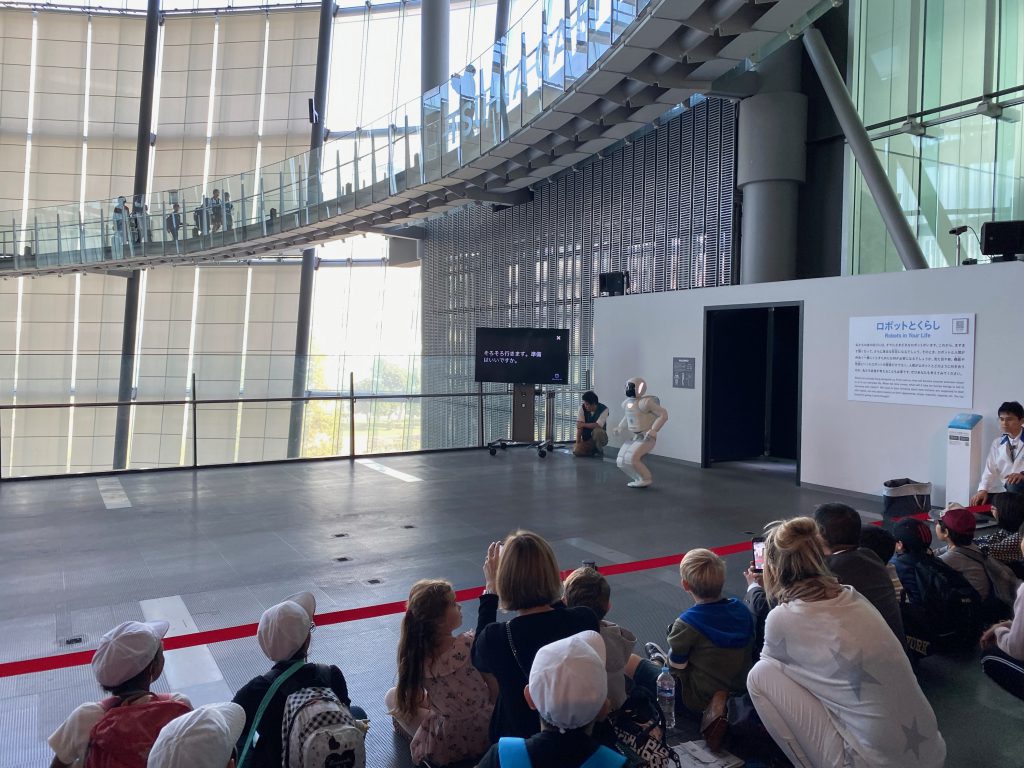 Another example is waiting in line to get into a pod. There were five pods each showing a different movie about iPS. I say movie but it might as well have been a Powerpoint presentation because it was just POV comic slides of a very weak story. Ten wasted minutes. Then you went back to see the actual "science-y stuff" and it was pretty watered down.
At least they had some space stuff and a picture of my classmate Bobby Satcher. Or should I say Dr. Robert Satcher, MD-PhD, astronaut.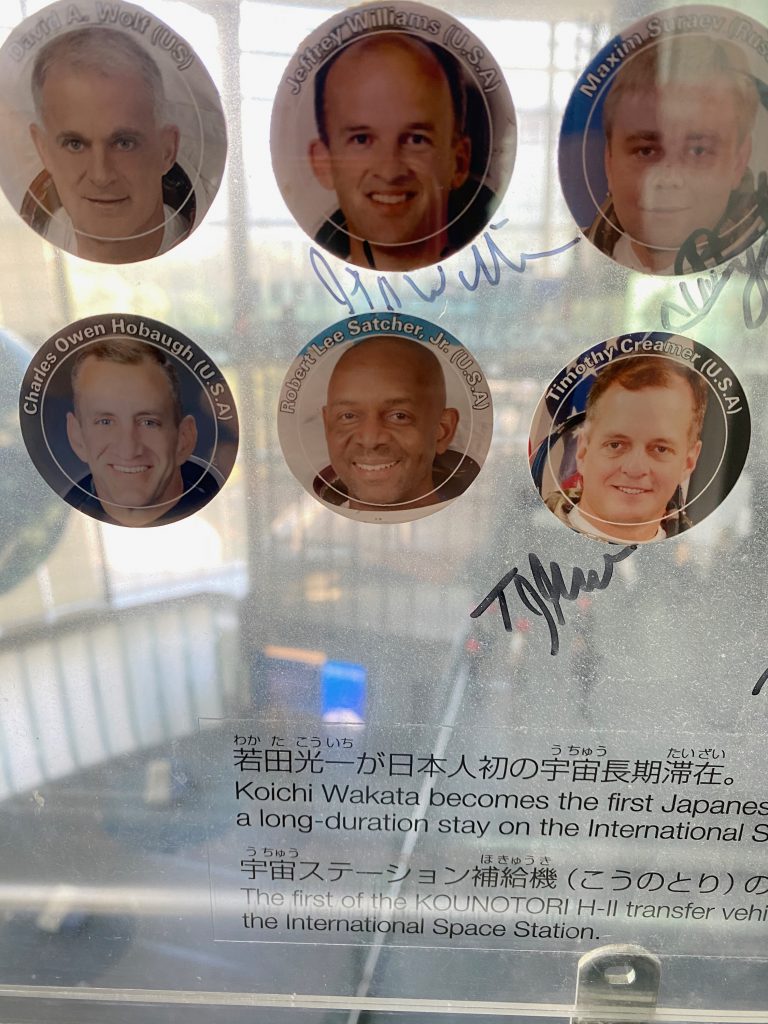 I was near the giant Gundam and so I finally went to go see it. It was pretty impressive. I guess I really wasn't expecting anything after that museum so the Gundam was especially cool.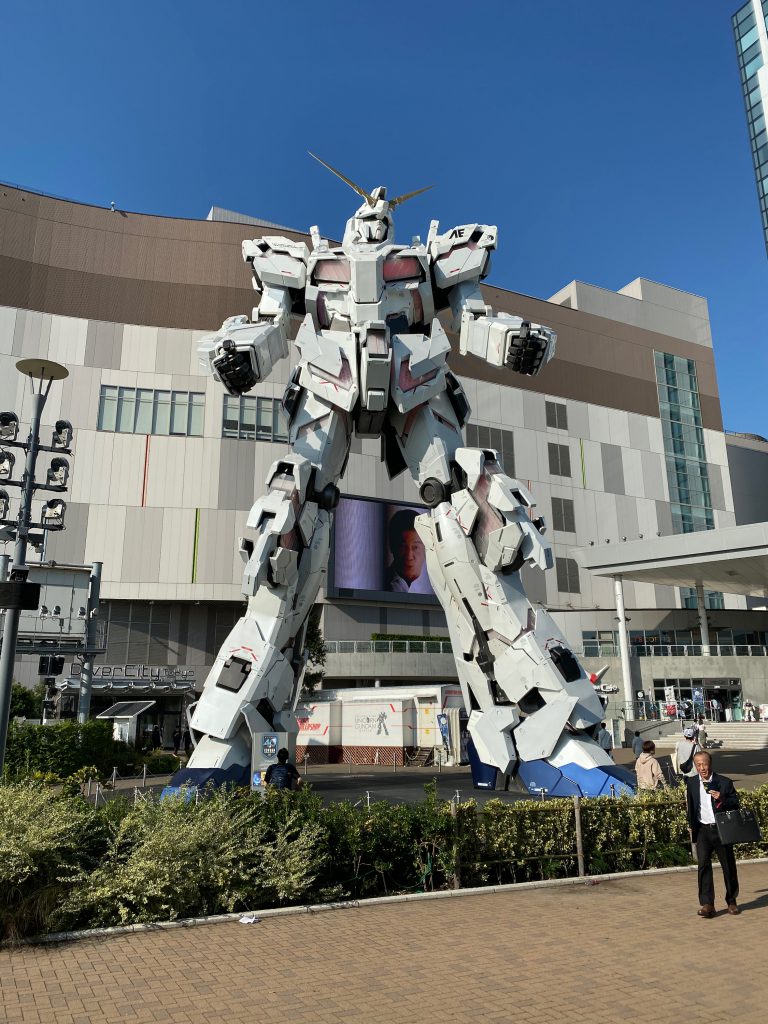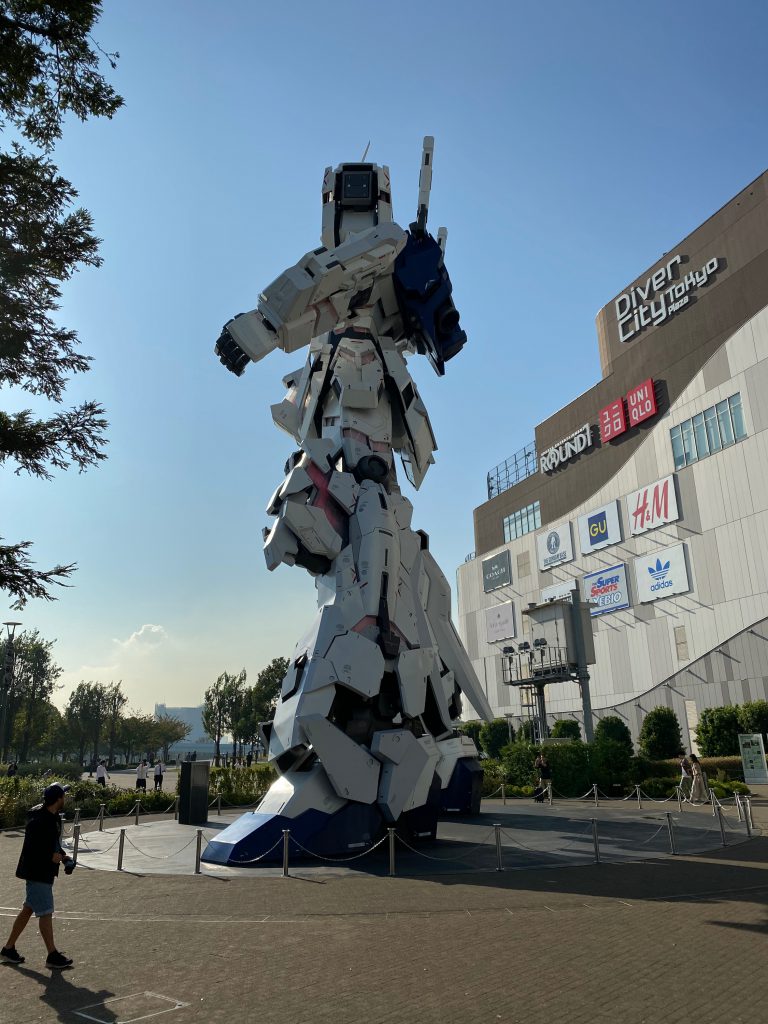 I ate lunch at the food court. It was food court food.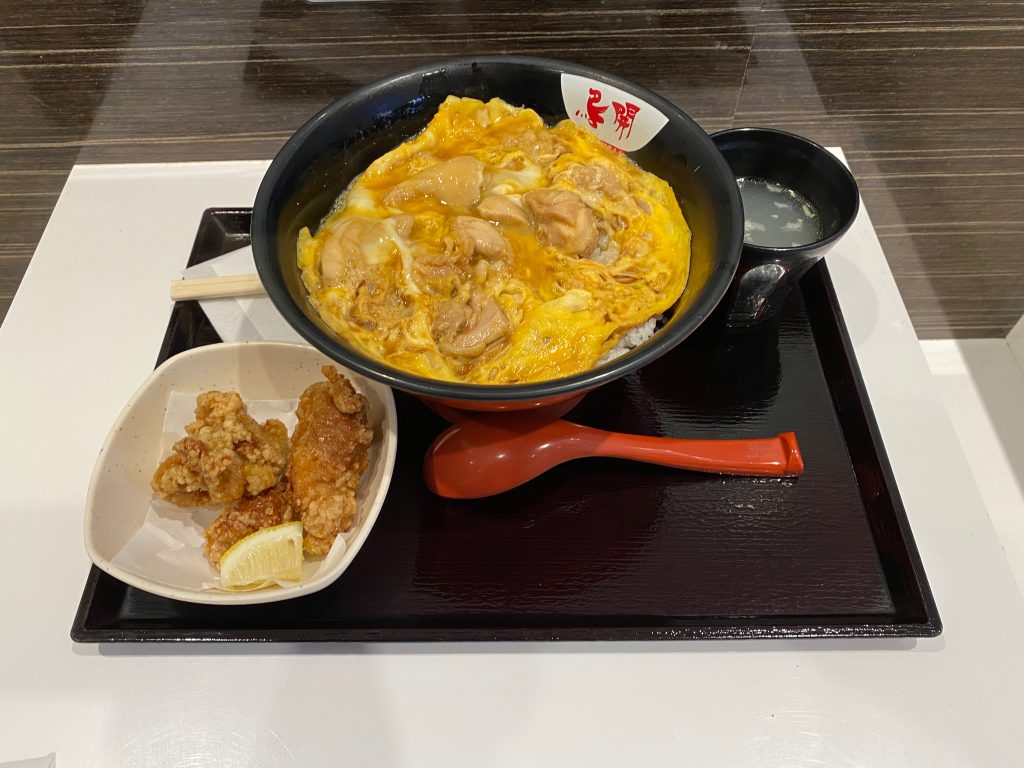 I got back to Shinjuku and decided to get some cake or something. The places I went to were either full or out of cake. I finally went back to Hoshino Coffee and stood in line. Then I waited 20 minutes for a Mont Blanc soufflé which was actual quite tasty. My order was taken by Miss Crabby, of course.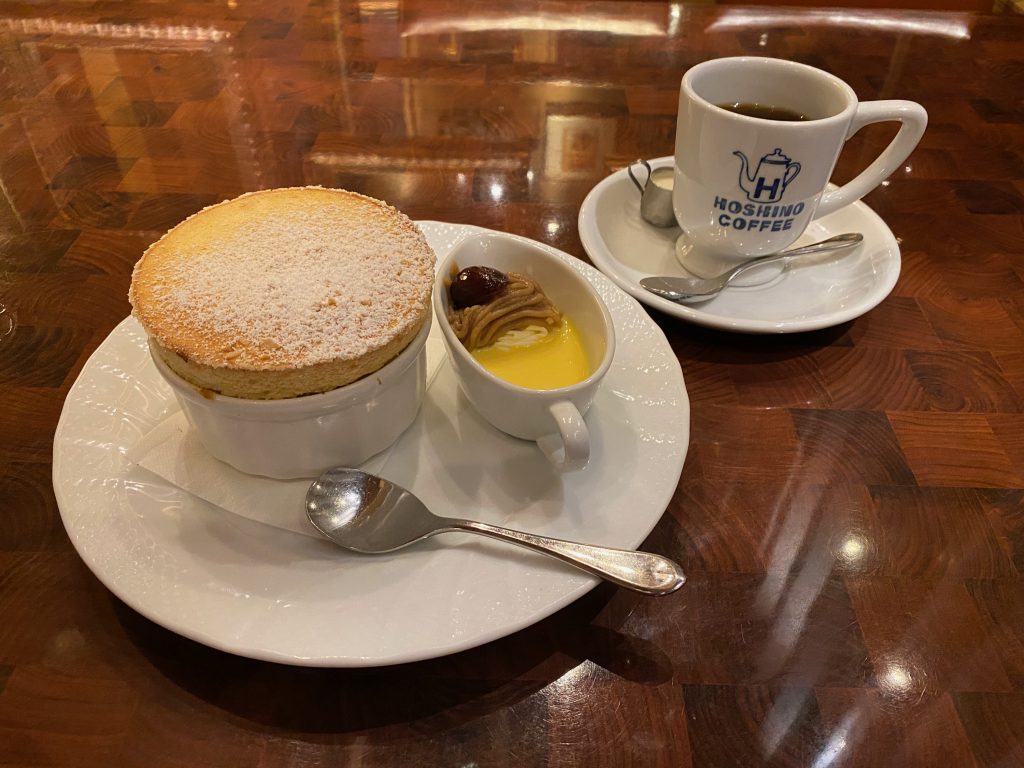 And I just kind of hung around until dinnertime. I went to the Tokyo Katsukura (I went to the Osaka one last week) and the prices are much higher. But they told me the rest of the chain uses mostly Canadian pork and the Tokyo branch only uses Japanese pork. It's really quite good and I got more pork than I should've (200g).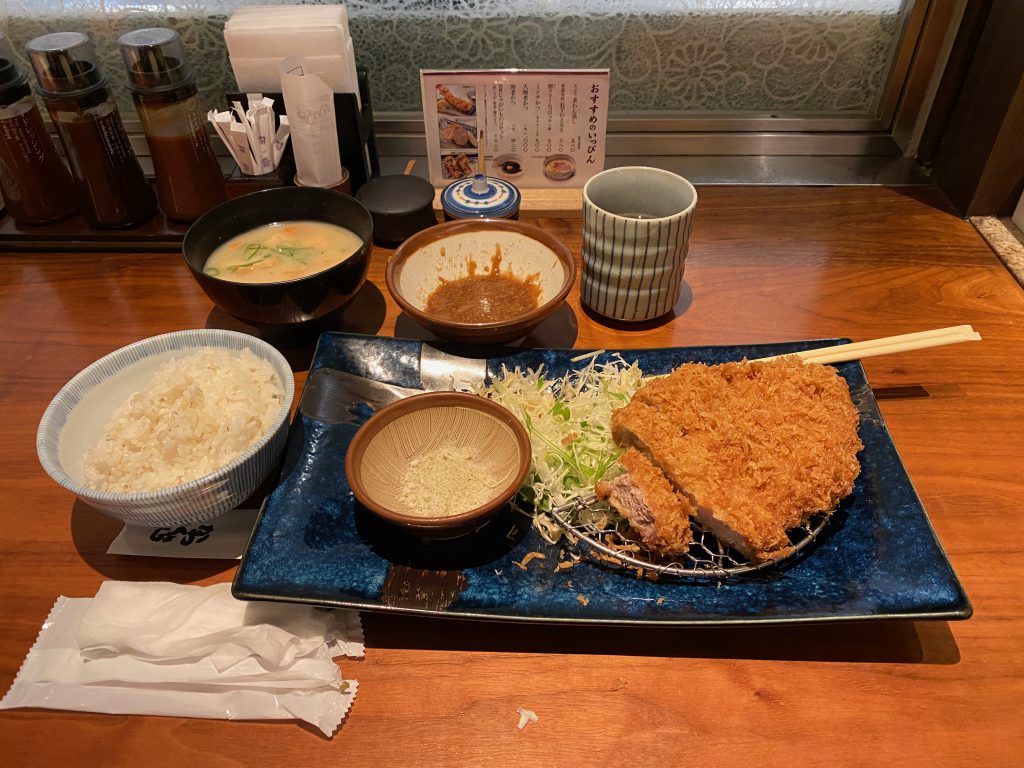 After that I went and bought some more underwear at Muji (trying to avoid doing laundry as much) but we'll see if that works out.