Sorry, I've been back for over a week and I've been ignoring my blog.
Last day in Japan, and it's only a partial day. The plane from Narita to Portland leaves about 2PM (I never remember exactly when) but that means it's easy to get breakfast, do some last-minute shopping, take a late-morning train to Narita, and then some quick shopping at Narita. I even got to see the beer machine.
We started out the day by heading to the Paul Bassett coffee shop to get a breakfast set. Paul Bassett is an award-winning barista from Australia and he has a coffee shop in Shinjuku. They tend to be a bit less customer-oriented than most Japanese stores, but the coffee is great.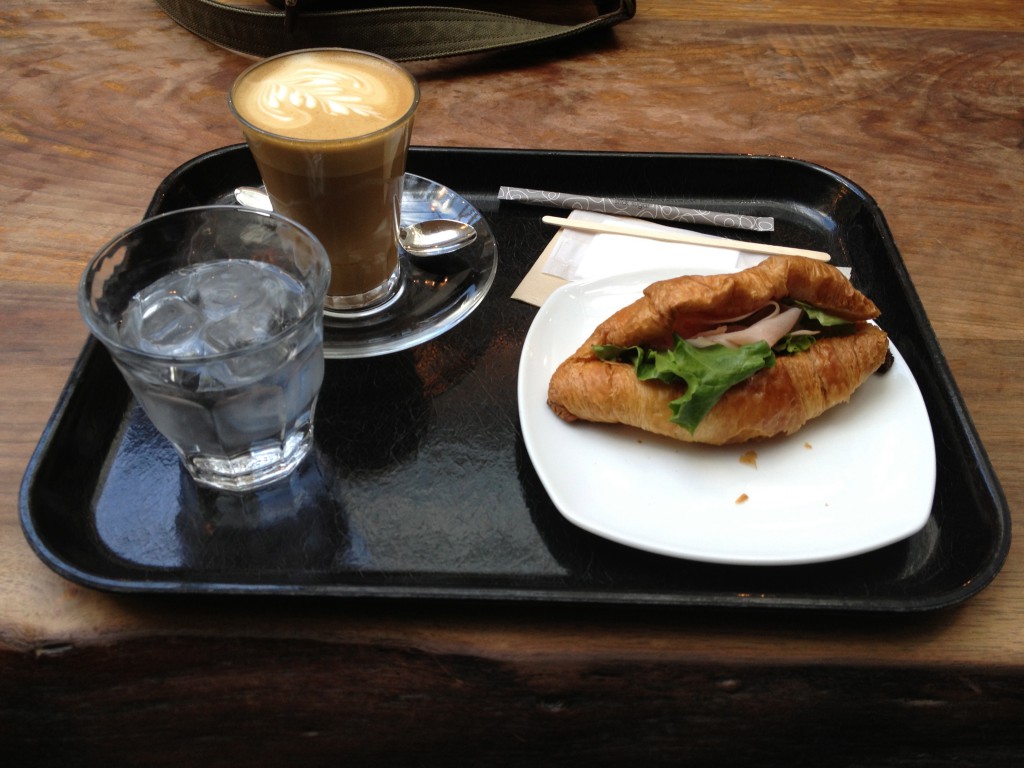 On our way out of Shinjuku station.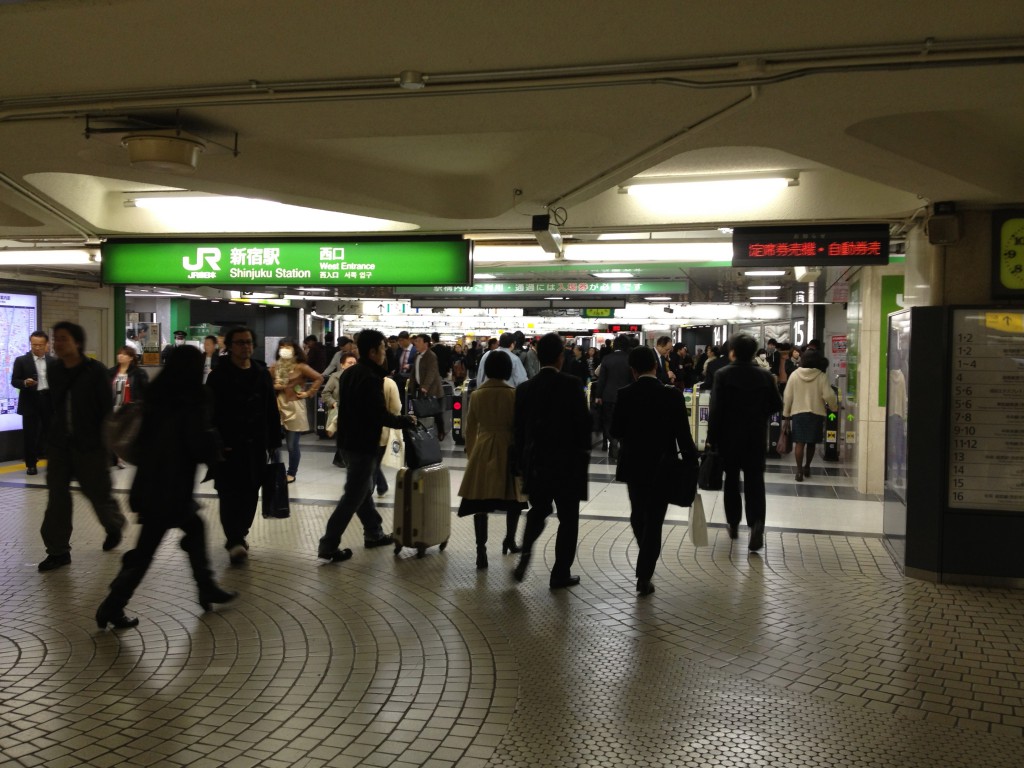 For lunch we went to the Fujiya "family restaurant" in Narita airport. My sister and I always seem to go there on our way out of Japan and we like it. It's Japan's take on a Denny's-like restaurant and tasty. I got their anniversary set (this also came with coffee jelly). Hamburger steak with beef stew sauce.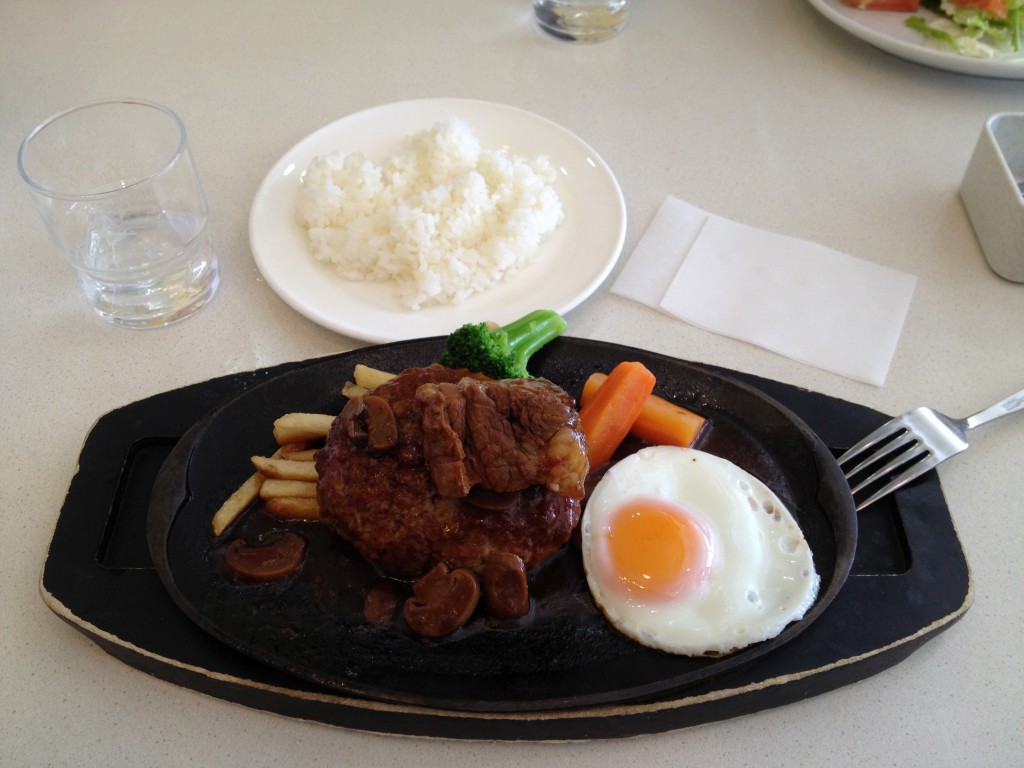 My sister got a ladies' set.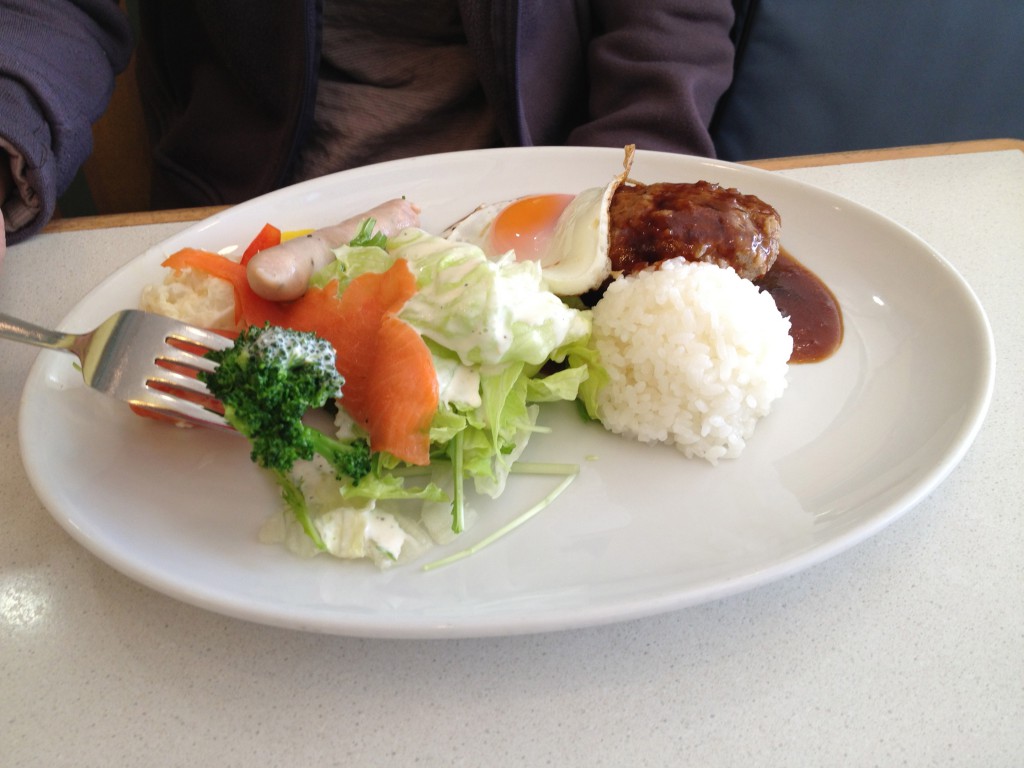 I pay a lot of money to American Express every year for a Platinum card and the only real reason is so I can go to the Narita Delta lounge and see the beer robot.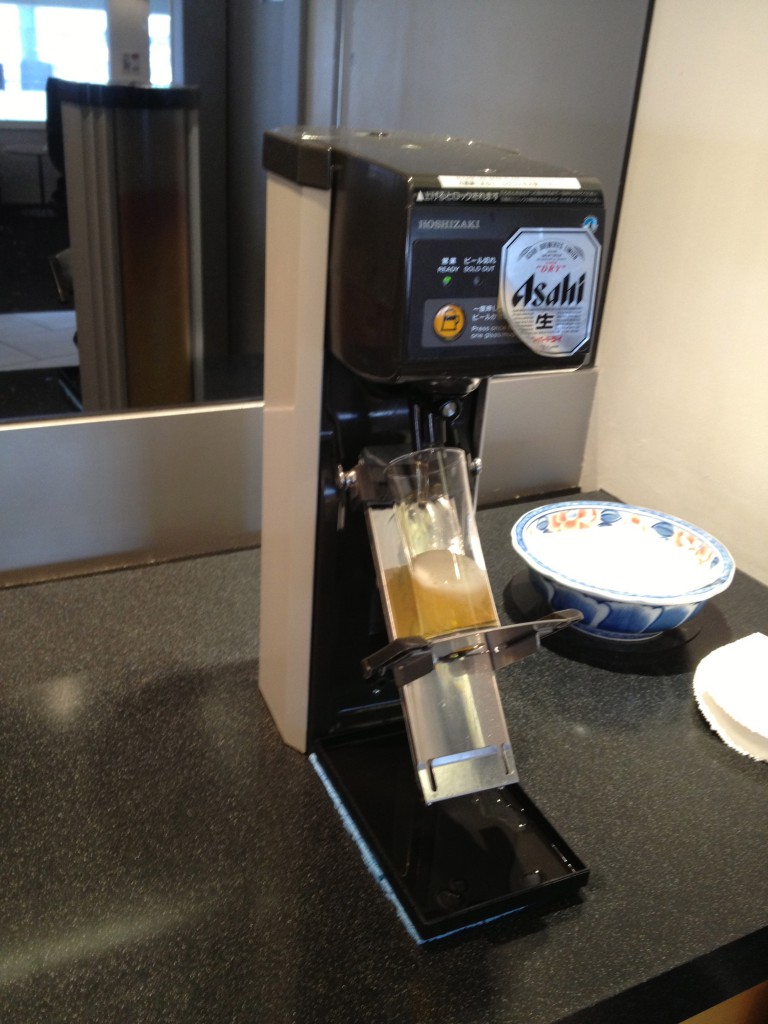 Yeah, two pictures and both fuzzy.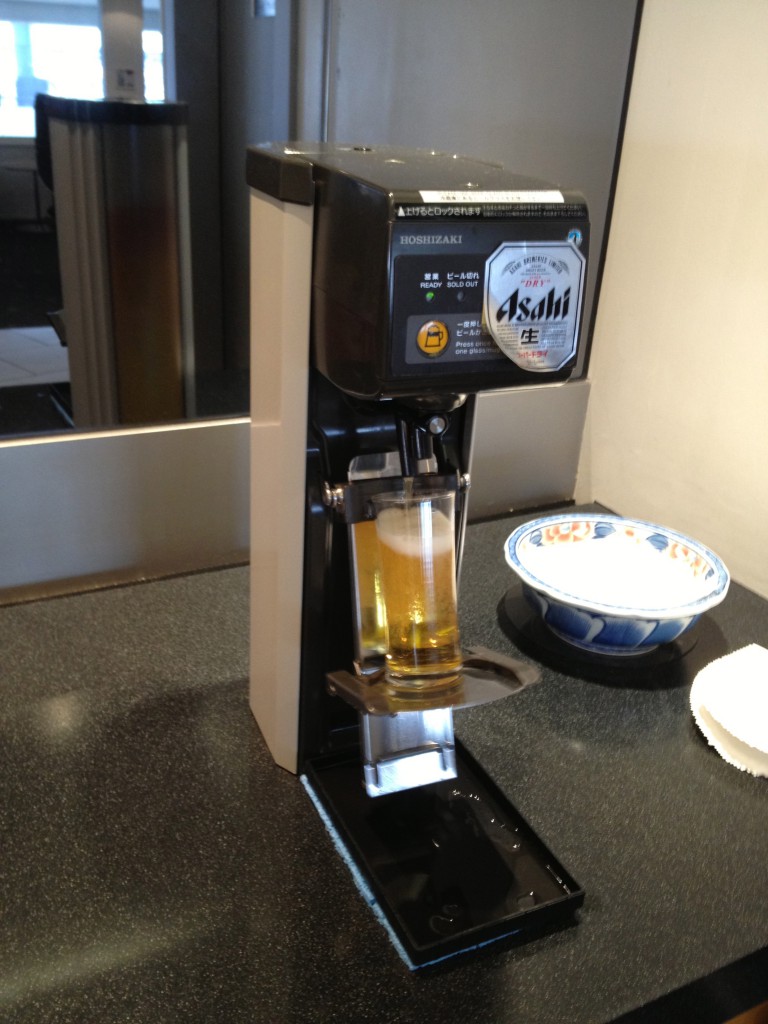 It was a long day (I think I calculated that I was up for 32 hours?) and I had dinner at the Industrial Cafe. I think that's the end of food pictures for a while.