Typhoon day!
Typhoon 17, or as they say outside of Japan, Typhoon Jelawat, arrives today. I've dealt with typhoons in the past and they're a mess. The one today is expected to bring several inches of rain per hour with 80mph winds with a foot of rain expected in Tokyo. I usually just do what most Japanese people do, which is hole up and watch the TV coverage of the approach and arrival. It's not that you can't go out, but the stores close, the trains (and planes) stop, and 80mph winds aren't anything to sneeze at. So far, I've heard reports of a guy drowning while fishing, a tree falling on an Australian tourist in Osaka and hitting her in the head, and elderly people falling and breaking major bones. For some reason, the male weather reporters are in the city hiding from the wind amongst the buildings while the female reporters are sent out into the seaside where the wind is pulling their helmets and they're not looking happy at all. I'm a big jerk for watching the female reporters and thinking it's so funny.
A typhoon isn't something that moves at a completely unpredictable rate so you can see it coming. The big rains were supposed to arrive here around 6PM, so I figured I could stay out until about 3PM. The first thing was to try to find my mom's friend's apartment. My mom would get several letters a week from her friend who she used to work with and lately we haven't been seeing any correspondence at all. The addresses in Japan are hard to decipher and I went by where google maps told me to go. Her address was in the middle of a busy area but down a narrow path.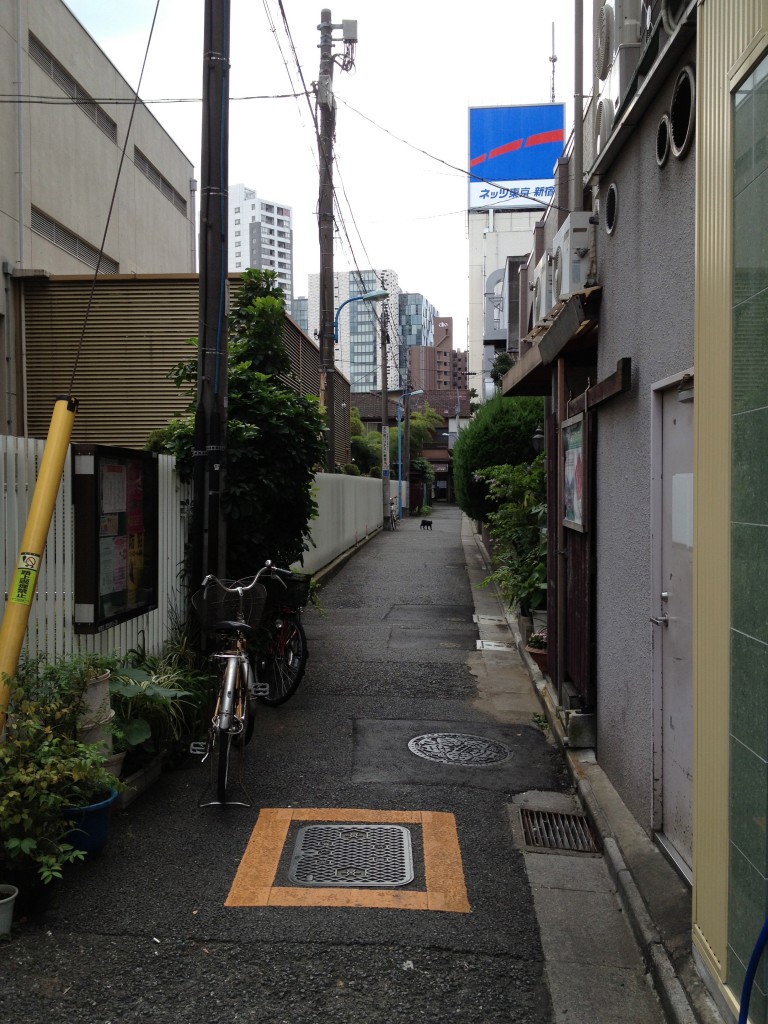 According to Google Maps, it was in this older apartment building.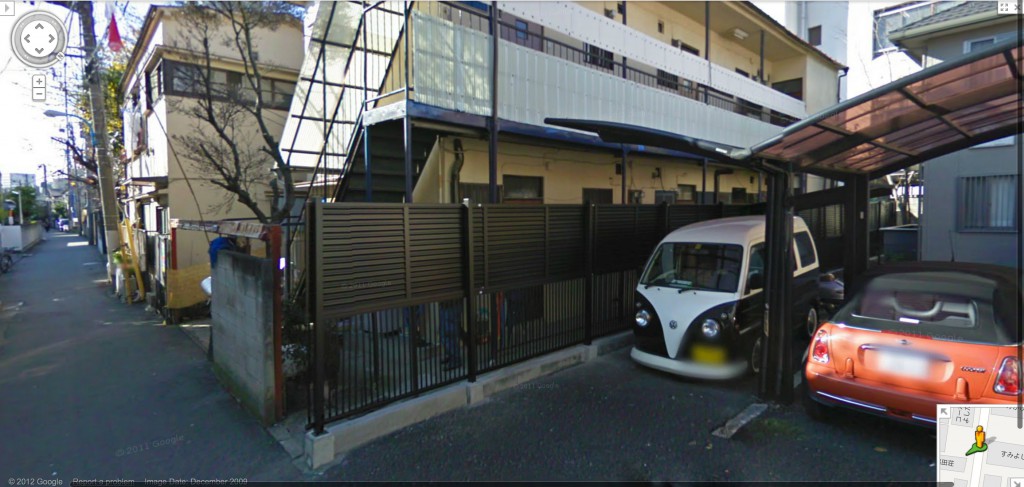 I couldn't just knock on the door in Japan, so I took a picture of the names on the mailboxes and emailed them to my mom.  I saw a lot of weird signs that I didn't really figure out until I got home. They just say, "no salesmen."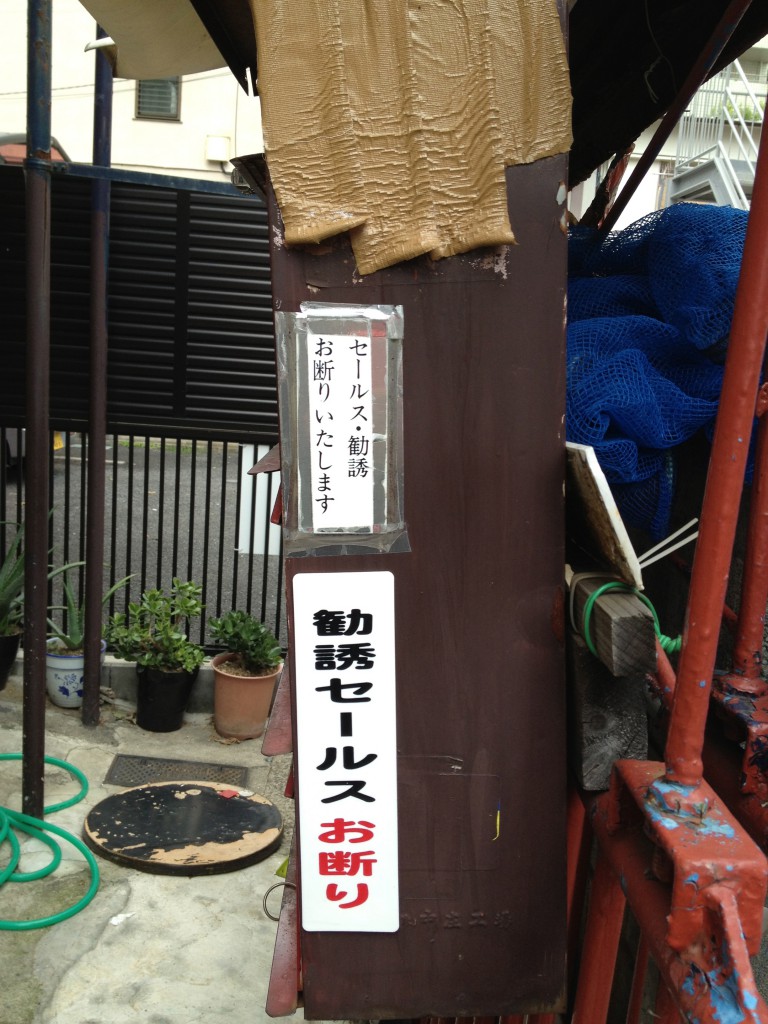 I did meet someone who lived there, but she looked Thai to me and didn't speak much Japanese. Since I never saw an address placard on the building, I went a police box and asked to see their map to make sure I was at the right building. Looks like she's moved on.
My mom told me about the park that her friend would walk in. It also has a hill listed on one of my tourist maps, but I only saw this path leading down from where I was standing which didn't look higher than anything other than this valley.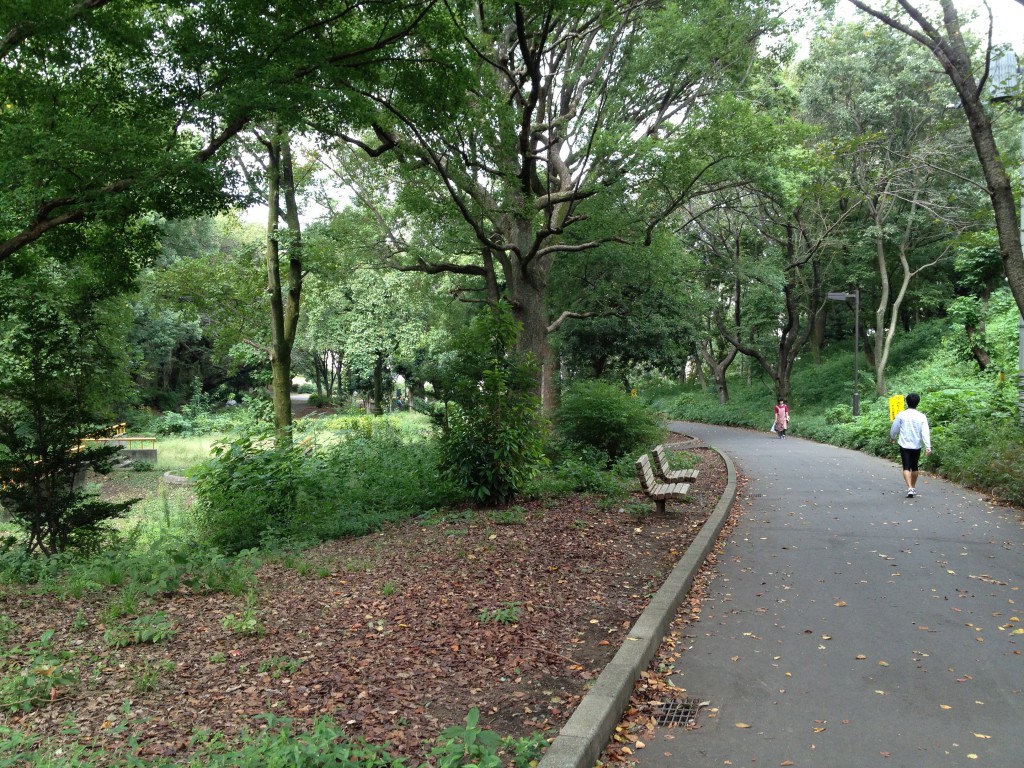 I continued walking around that part of Shinjuku looking for some of the last places that Lafcadio Hearn lived.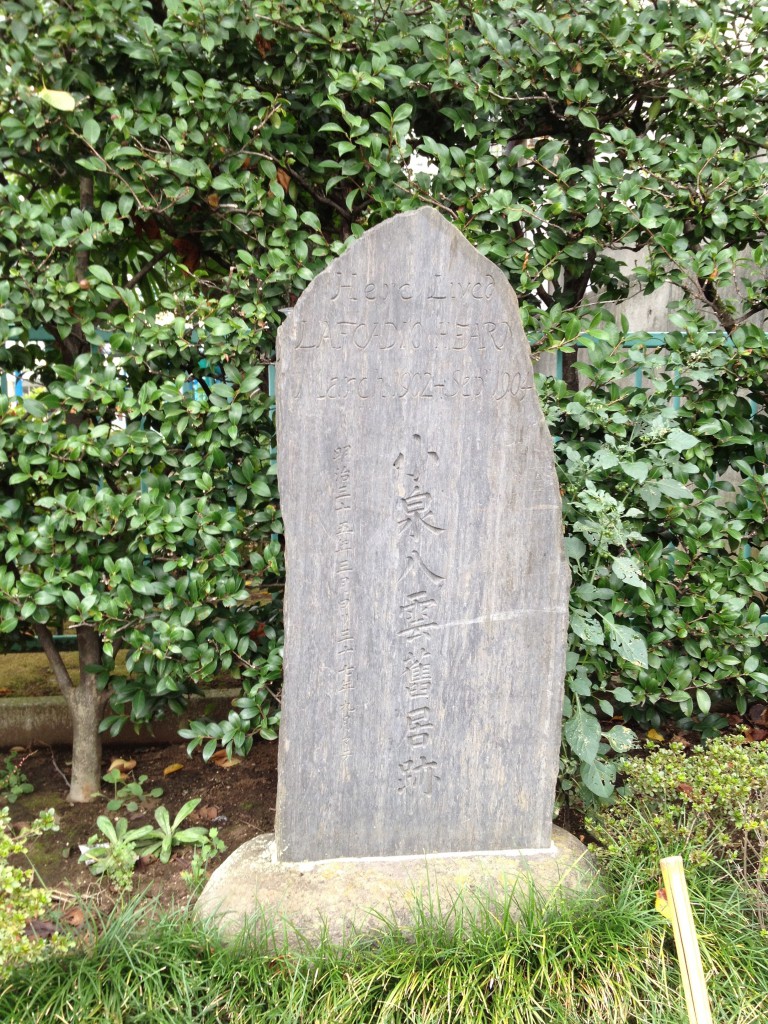 Before I arrived, around 11AM, it was getting dark. By 11:15, I started feeling raindrops. And by 11:30, it was pouring down rain. I headed for the closest ¥100 store to buy another umbrella. By the time I got out, the rain was letting up. I headed back to the hotel for a rest. My sister suggested a nap, and I fell asleep sitting in front of my computer.
It was getting nicer and nicer, though it was still really humid out. I figured I'd better find somewhere to go and I decided I'd walk to Mister Donut which only turned out to be about a mile away.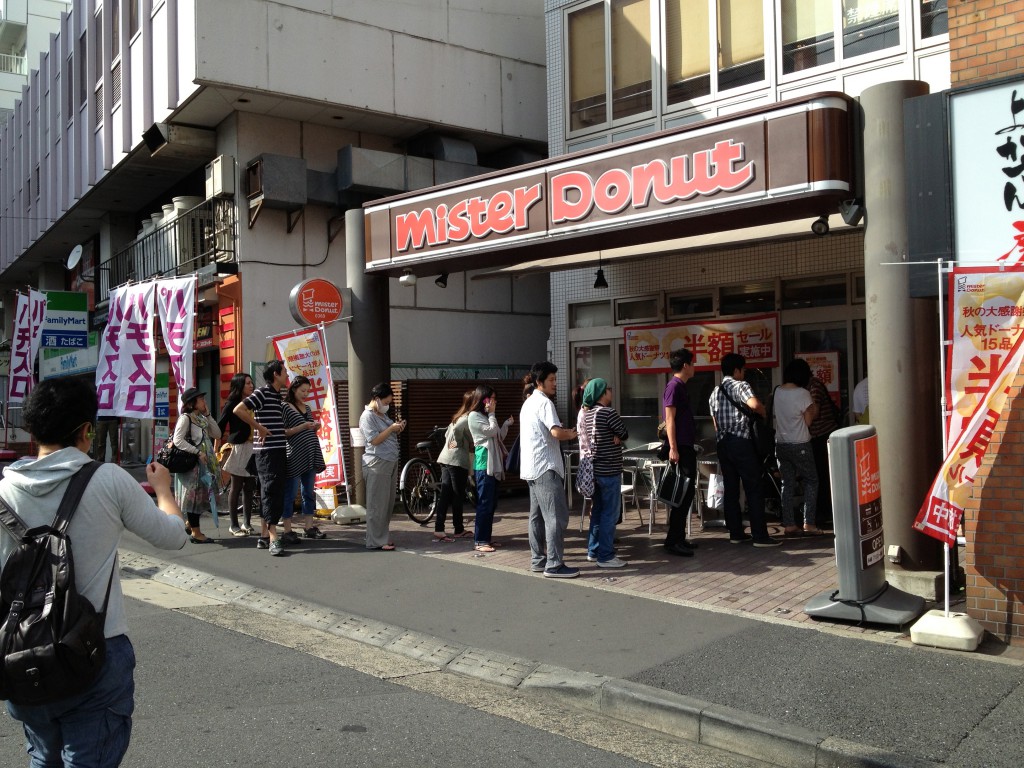 I'm not a big fan of lines, so I just headed back. I'm not sure what the line was about, but I'm pretty sure it didn't have anything to do with guys wanting one doughnut like me.
I got back to the hotel and bought some food at the Tesco, including some rice balls. I think they've figured out how to keep the seaweed nice and dry for days. This is a tunafish and mayonnaise rice ball.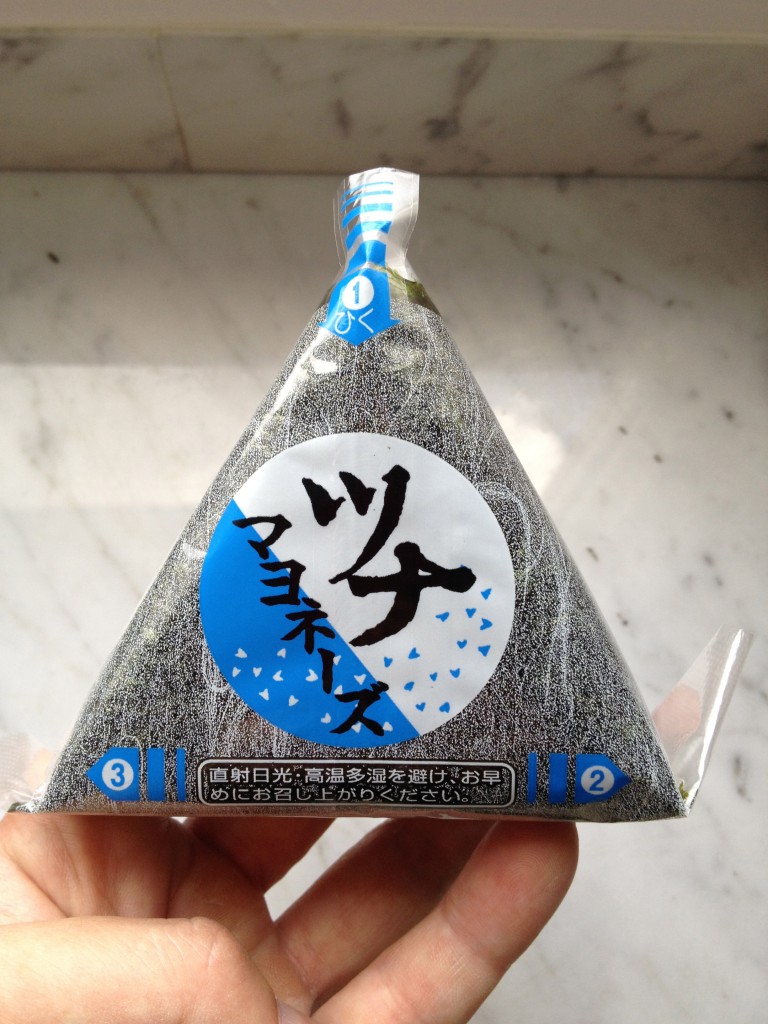 First you open the plastic.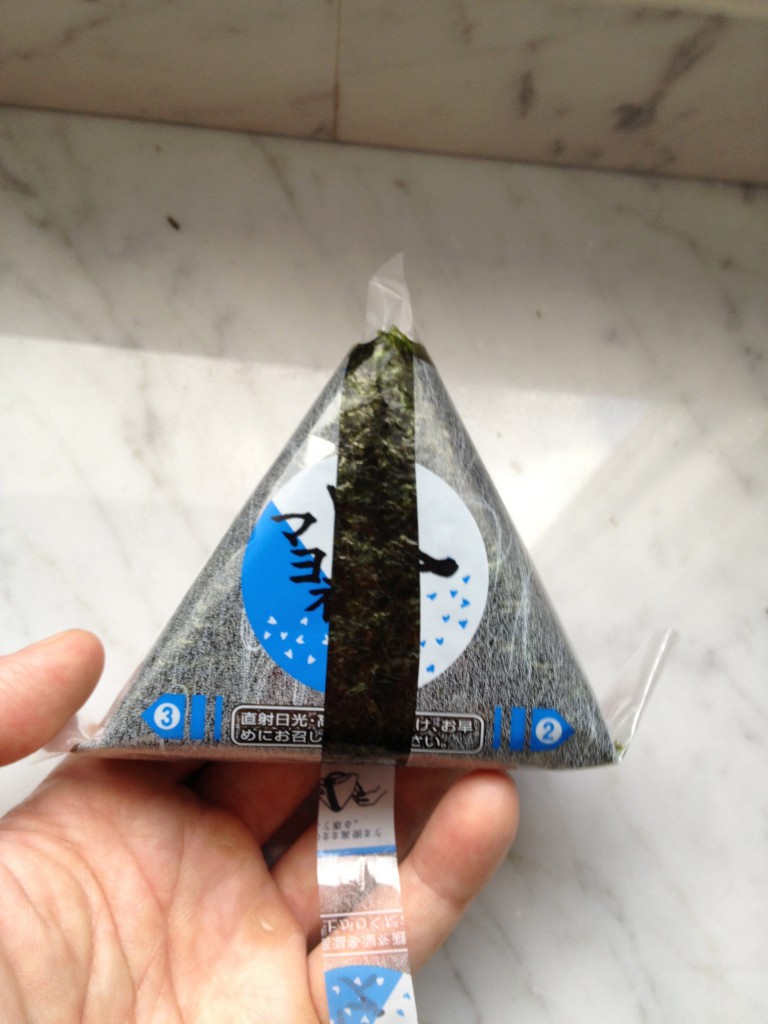 x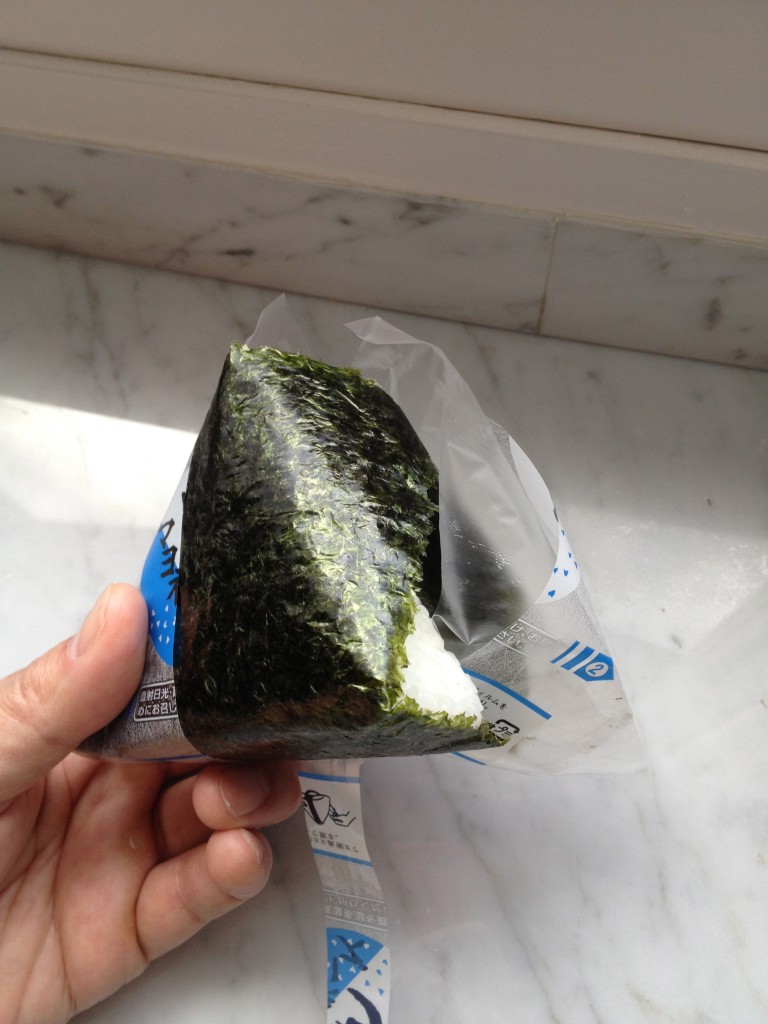 Then you pull the plastic to the side. It's hard to see, but there are two pieces of plastic here. An outer wrapper, then the seaweed, an inner wrapper for the rice to keep the seaweed dry. After pulling both sides, it's ready to eat.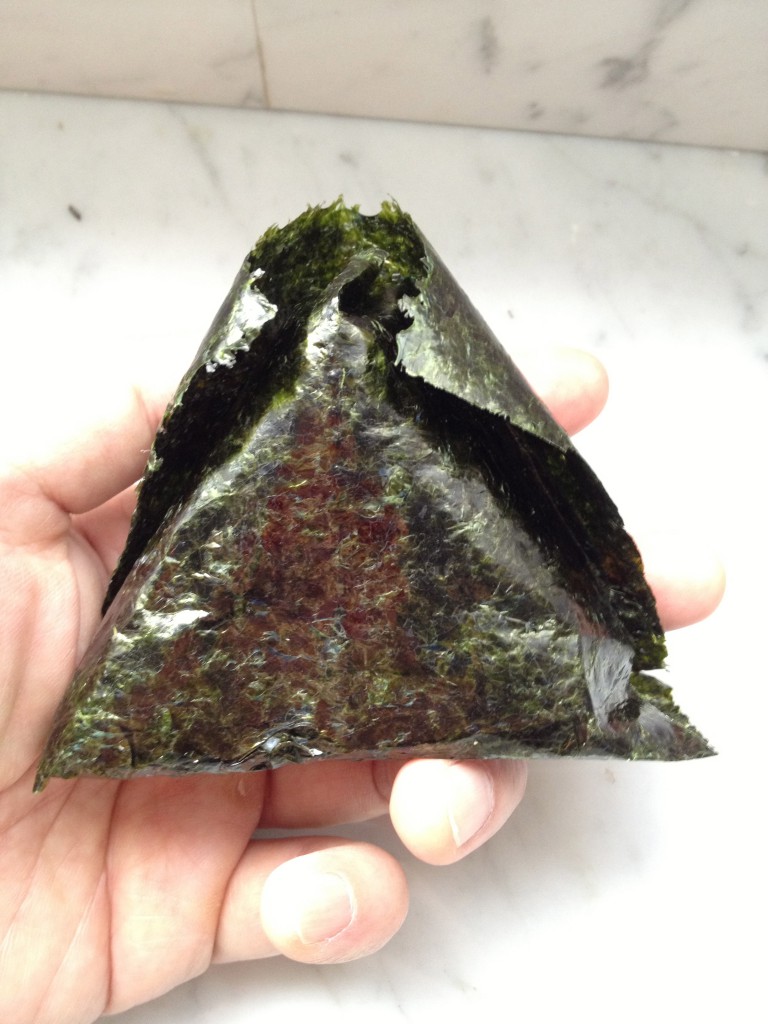 I also bought dinner. ¥297 is a lot less than what I've been spending.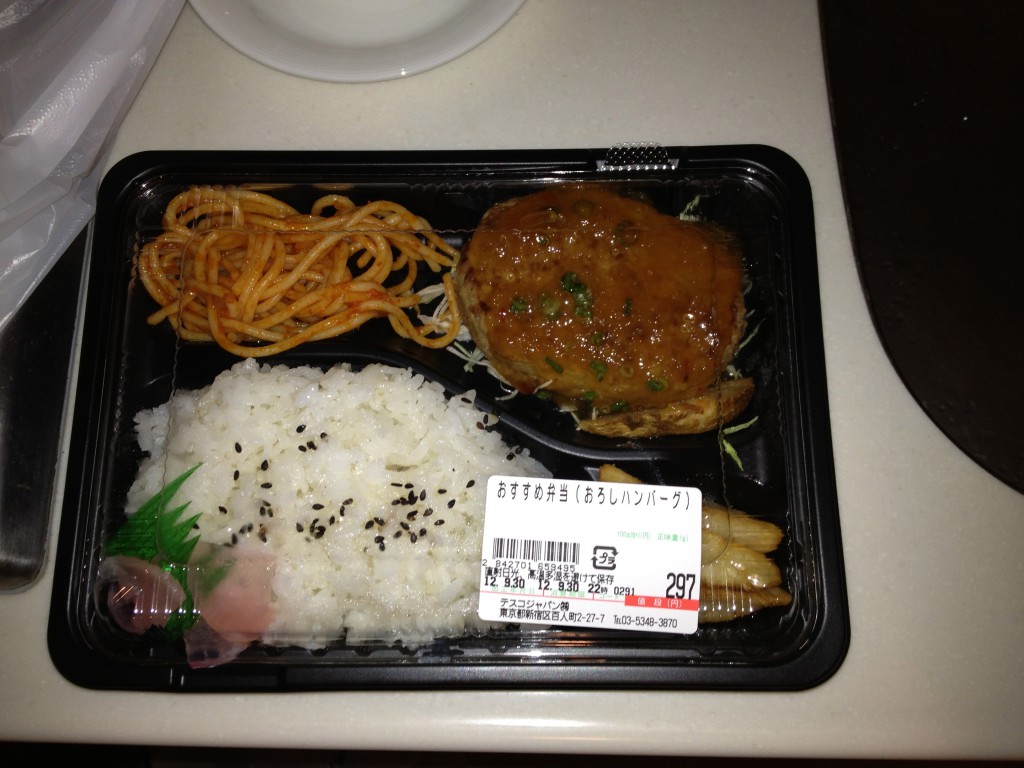 I got back around 2PM and spent the rest of the afternoon watching it get dark and watching the approaching typhoon on TV. Looks like it's going to be cooler this week and I'm probably not bright enough to stop my weird walking tours. I still haven't really seen Ueno or the area near Tokyo station or Shinagawa. There's plenty more to see.