I can't say more than this picture does. I was in North Plains, Oregon today, helping my friend construct part of his base for a 70′ ham radio antenna.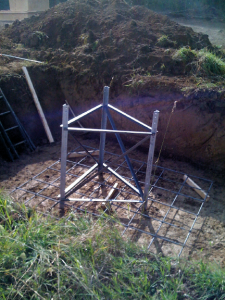 I left before dinner which was venison sausage and sauerkraut. They were calling it a "Sausagefest" which really describes every ham radio event I can think of.
I did want to make it to a barbecue this weekend but it ended up being a pizza party. Not quite the same thing, but more suited to the current weather conditions. Seems like it's time for rain again.